AMD is about to launch there new range of desktop CPU's. So what is a laugh without a few leaks ehh. Courtesy of TUM APISAK on Twitter. We have a leak of the new Vermeer Zen 3 Core AKA the Ryzen 7 5800X.
AMD new Zen 3 core codenamed Vermeer benchmarks where leaked by TUM APISAK on twitter the other day. This should be the new Ryzen 7 5800X CPU the direct competitor of Intels Core i9-10900K Processor. First impressions are starting to looked good so let dive into this a little.
As this chip is a competitor of the Core I9-10900K, lets break down the key differences between the chips. The Ryzen 7 5800X is a 8 Core 16 Thread Chip. Intel on the other hand is offering a 10 Core 20 thread processor. As of right now there is no word on the final clock speeds.
The testing for these benchmarks where done using Nvidia's Geforce RTX 2080 GPU's. Interestingly the Intel benchmark involved 16 GB of RAM while AMD had 32 GB of RAM installed at the time. The Ryzen 7 5800K was able to hit 59.3 and 133.6 FPS on CPU frames. While the intel chip was hitting 60.3 FPS and 114.8 FPS. Giving the Ryzen a little advantage. Below is a screen shot of the benchmark.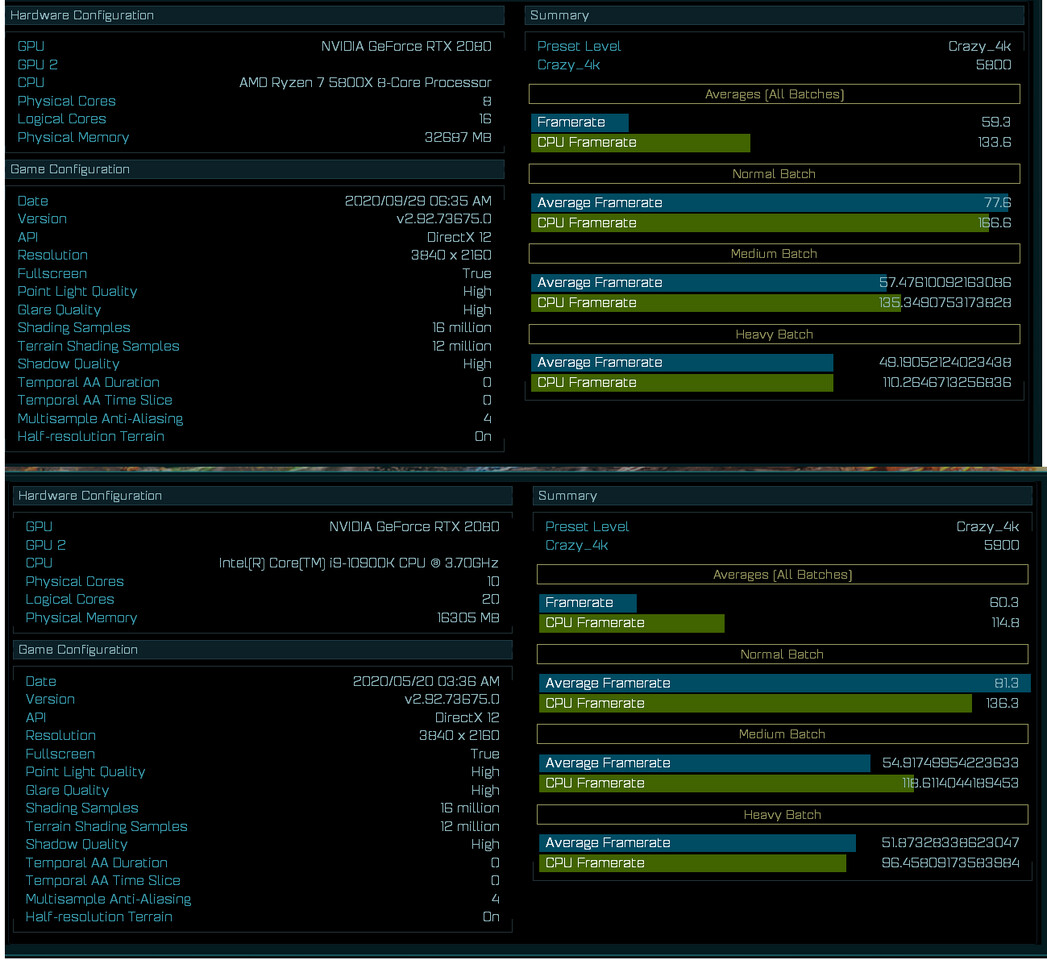 The codename Vermeer is given to the 5000 Series. Which is still going to be manufactured by TSMC on there 7nm+ node. Giving the 5000 series improvements to power efficiency and transistor density.
As with any release there is always a large amount of remove floating about poir to launch. Such claims include Ryan 9 5900X reaching 5 GHz boost clock speed and 17% increase in IPC. AMD are also suppose to keep the AM4 socket allowing people to easily upgrade there computer to the next gen of processors.
We will have to wait another week until October 8th. When AMD is going to make the official announcement on this new line go CPU's. But for now things are looking promising.